The usual advice when you're studying for extended periods of time, is to CONCENTRATE i.e. give the task, your undivided attention. Unfortunately, no matter how hard you pay attention – your focus and your performance on the task, declines as time passes.
The fancy term describing the problem is "vigilance decrement", in plain English, you run out of attention.
This week's Neurotechnology Tip, explains how you can "PAY ATTENTION" for a lot longer.
Attending to ……..
Think about when you first climb into that rather tight pair of jeans. Initially, you are very aware that the pants are cutting into your tummy and impairing your ability to breathe comfortably. You feel like you are in a straight jacket ! But if you hang in there, the feeling subsides and you have no problem moving about.
The brain paid a lot of attention when the outer layers round your middle started complaining because they were being squished. But since they didn't actually suffocate, and the feeling persisted, the brain started to view the feeling as "normal".
The "normal" sensation was no longer actively registered in a meaningful way – the brain stopped worrying about it. The brain effectively stopped "paying" attention.
The same thing happens with smells and sounds AND STUDYING !
A constant task taxes the brain
A research team from the University of Illinois examined the attention spans of 84 volunteers to see how continuous thinking, impacted performance.
Volunteers were required to perform a computer based task, over and over again for 50 minutes.
One group just kept going for the full time period, no breaks at all.
The other group, had a brief diversion from the task, when they were required to record the appearance of a special four digit code, which was flashed across the screen twice during the 50 minute session.
As expected, the volunteers that just kept going for 50 minutes uninterrupted, started out strong, but as the task rolled on, performance worsened.
However, surprisingly the volunteers who had to deal with the numbers popping up, did not show the same overall decline. The "interruption" energized them, helping them to finish off just as strongly as they had begun.
To pay attention create a diversion
The brain is built to respond to change, continuous stimulation, whether physical or mental, causes the brain to stop noticing. When the brain stops noticing – your attention "runs out" and studying grinds to a halt.
So apply a little neurotechnology to your studying. Create a brief diversion to "interrupt" the revising, so your brain is reminded to PAY attention.
PS. The story is talking about a brief diversion not a 2 hour detour !
Brief and rare mental 'breaks' keep you focused: Deactivation and reactivation of task goals preempt vigilance decrements.
Cognition (2011) 118(3): 439-443 Atsunori Ariga, Alejandro Lleras.
To wire up your brain a little each week ………………..
Subscribe to Neurotechnology Tips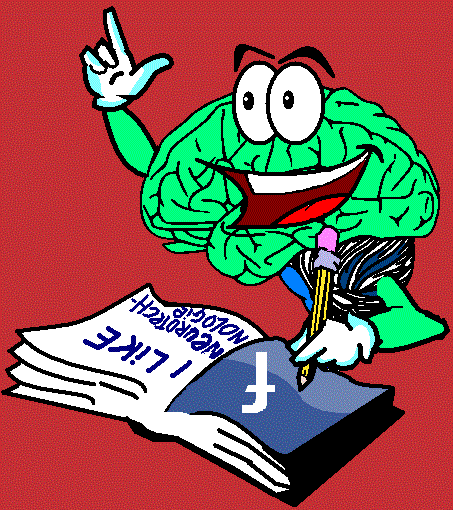 Give us a like on facebook
Know someone who will find this post useful ? Share it on facebook, linkedin, twitter
Further reading
The 7 Big Spoons™…. are master switches that turn health on.
Hire Dr Sandy from a Spoonful of Science to be the keynote speaker at your next event.
Did you learn something new or do you have a different perspective ? I'd love to hear from you so post me a comment below…..