Do you find it easy to come up with a list of things that are wrong with you ?
Maybe you're a dunce when it comes to maths, or Afrikaans, or biology – whatever.
Maybe you've got the academic thing pretty much under control, your trouble is that you continuously feel like a baby elephant.
We all have them – negative thoughts.
The trouble with negative thoughts, is they have a habit of becoming self fulfilling prophesies. You become what you THINK – it is just the way your brain works.
Whatever it focuses on, tends to show up in your life.
So well meaning people tell you – THINK POSITIVE. But they never tell you how to do it.
This week's Neurotechnology Tip gives you a strategy to actually THINK a little bit more positive, which does not require you to undergo a complete personality transformation. Which let's be honest – is impossible to do.
Write yourself a note
Step 1 to going more positive, is to confront the negativity directly.
If you're down on yourself, pretending you're not is lying – and unless you're a pathological liar, your brain KNOWS you're not telling the truth.
So how do you confront the negativity – grab a piece of paper and write it down.
Step 2 – take that scrappy piece of paper that you've poured your heart and soul onto and DESTROY IT.
Shred it, screw it into a tiny ball and drop kick it into the dustbin, set a light to it – just DESTROY IT.
And that is it………………
Taking out the garbage
I know it sounds silly, almost woo woo – but this is a scientific validated tool.
Spanish researchers recently proved it works.
In the study, they asked Spanish high school students to write down their thoughts, either positive or negative, on their body. The students were given around three minutes to put pen to paper…..
Then….
half of them were told to "contemplate" their thoughts for a moment, once they had done this, they were told to throw them (and their piece of paper) in the dustbin located at the back of the room, because " their thoughts did not have to remain with them".
the other half, also got to "contemplate" their thoughts, but they had to spell check their little piece of paper.
The researchers then asked all the students to complete a questionnaire, which was designed to probe exactly how they felt about their body.
When the garbage can is empty
When positive thoughts were on the bits of paper… it had little impact on the assessment.
When negative thoughts were on the bits of paper…
the students who held onto those scrappy pieces of paper, were more down on themselves, than the group who had thrown their negative thoughts, into the trash can.
So make that list
So if you're often find yourself THINKING NEGATIVELY.
Don't try squash the thought – take a moment to write it down on a REAL piece of paper. And then DESTROY that REAL piece of paper.
The power is in the act, the research team demonstrated just imagining that you were throwing the thought/paper out – did NOTHING.
Take out the garbage everyday
Now this is not metaphysics – obviously, you can generate the thought again. It make take you five minutes to do, fifty minutes or five days.
So this is probably not something you can do once.
The dustbin needs to be emptied regularly.
But – writing your brain a little note and then dropping it in the dustbin is not that hard to do.
And…. if your brain stops worrying even if it just a temporary respite, you're likely to think more clearly.
Treating Thoughts as Material Objects Can Increase or Decrease Their Impact on Evaluation Psychological Science.
Psychological Science (2013) 24(1):41-47. Pablo Briñol, Margarita Gascó, Richard E. Petty, and Javier Horcajo.  
To wire up your brain a little each week ………………..
Subscribe to Neurotechnology Tips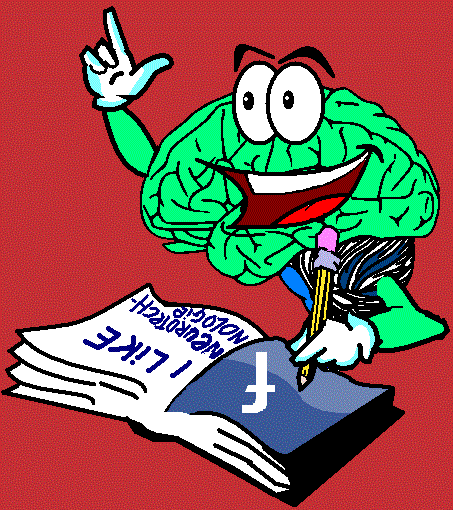 Give us a like on facebook
Know someone who will find this post useful ? Share it on facebook, linkedin, twitter
Further reading
The 7 Big Spoons™…. are master switches that turn health on.
Hire Dr Sandy from a Spoonful of Science to be the keynote speaker at your next event.
Did you learn something new or do you have a different perspective ? I'd love to hear from you so post me a comment below