You're scheduled to GIVE A BIG PERFORMANCE. You've got butterflies in your stomach…… in your head, in your toes.
You need to give yourself a pep talk, before you explode…..
Calm down.
C-A-L-M D-O-W-N
Oops… you just gave yourself the WRONG pep talk. You may have calmed down, but the calmer you, more than likely will give a B grade performance.
Researchers from Harvard Business School have found, top performers don't CALM DOWN.
They ramp it up.
Pep talks
The researchers put volunteers to the test…
One set of volunteers had to give a persuasive public speech, which was videotaped and judged by a committee. Ouch ! S-T-R-E-S-S-F-U-L !
 Another set of volunteers gave a karaoke performance, to a live audience.
Before the BIG PERFORMANCE, the volunteers were told to give themselves a bit of a pep talk. They either encouraged themselves by stating "I am excited" or reassured themselves, by declaring "I am calm"
Ramping it up
The excited volunteers – gave "exciting" performances.
Independent evaluators rated the "excited" speeches as more persuasive. The speakers were also judged to be more competent and the speech ended up being longer.
The "excited" karaoke singers rocked the house. The judge, was pretty impartial – it was the video game's rating system. The machine judged the "excited" performers to have given a 80 % performance, in terms of pitch, rhythm and volume. The "calm" singers put in a less stellar performance, only scoring 69 %.
Stir yourself up
So the take home message…… don't try and talk yourself into being calmer. It may be the logical thing to do, but it might not be in your best interest.
The butterflies are nerves.
But those nerves don't just represent anxiety, they're an adrenaline rush and adrenaline's job is to boost your performance.
The adrenaline advantage
The adrenaline rush, is Mother Nature's way of turning a mere mortal into a superhuman. Under its influence, men have been known to pick up cars, fly over walls and run like the wind.
It is advantageous – the adrenaline advantage.
So next time you're scheduled to perform, don't try to turn it off. You don't want to be calm, you want to be excited, a wash with adrenaline.
Embrace it. Ride the wave……..
 Odds are you'll put in a SUPERHUMAN performance.
To wire up your brain a little each week ………………..
Subscribe to Neurotechnology Tips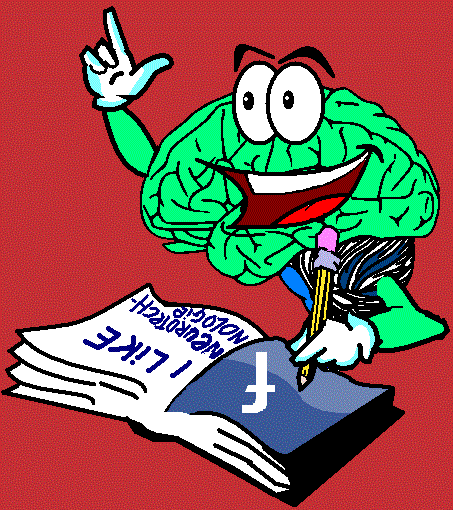 Give us a like on facebook
Further reading