"We walk straight, so you better get out the way, or we'll kick you out the way"
This happy little mantra, is a childhood ditty. I remember being arm in arm with friends and proclaiming my invincibility. It is sincerely doubtful, that three little girls, would have frightened anything in their path.
But the strategy was highly effective.
Researchers from the University of California have discovered – walking together is a POWER move.
Military manoeuvres
Of course, the military have known marching in step, means POWER.
Let's face it, watching a military parade is intimidating. One is both scared and impressed, simultaneously. The human brain, instinctively knows – this is not natural. It is a co-ordinated effort. These guys mean business.
The logical conclusion following such a nerve-racking display……………… don't mess with the band of marching men.
But, the research team discovered there is more to the story.
Marching men are empowered
It turns out, that the very act of marching in unison with others, is self empowering.
The team enlisted 96 college students, all men, and gave them marching orders.
Half the students, marched in unison with an experimenter, round an 800 m track to a "testing" station. The other half of the students, just made their way in an uncoordinated fashion along the same track, to the "testing" station.
At the testing station – they were tested.
Testing time
To keep things interesting – they had to perform multiple tasks, but the "test" that was important was a perception test.
The students were required to evaluate the "threat" posed by an aggressive looking individual. To quantify, the "threat" level, the participants were
Asked to estimate his height
Pick out his silhouette. They were presented with 6 silhouettes, ranging from skinny to butch.
Marching to victory
The students that arrived in step, with the experimenter, saw the aggressive individual as less intimidating, judging him to be a whole inch shorter, than the students who arrived "however".
So what ?
If a two man marching band, lobs off an inch. Imagine what a 10 man marching band could do.
Start marching together
Especially when you're feeling a little timid or anxious.  Team up with a friend and walk in step for a mile or two.
You'll take your brain on a power trip.
And when your brain feels INVINCIBLE – you perform better.
It's not rocket science, it's neurotechnology.
Further reading

The pen is mightier than the keyboard when it comes to learning
Writing hurts and is so slow, it is easy to be tempted to type everything, but if you want it to stick in your brain, writing it out is the way to go
Taking the garbage out will help you think positively
Well meaning people tell you – THINK POSITIVELY. But they never tell you how to do it. This week's Neurotechnology Tip gives you a strategy to actually do it
Singing in the choir gets hearts beating more harmoniously
So get tralla lala laling. Singing together means breathing together. And breathing is good for the nerves, which is good for the heart
To wire up your brain a little each week ………………..
Subscribe to Neurotechnology Tips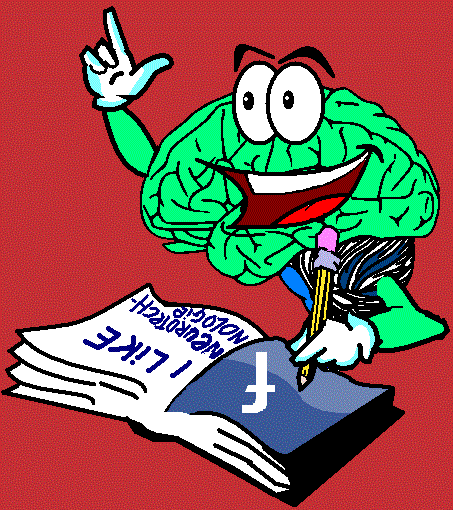 Give us a like on facebook