Do you have a monotonous, aka BORING beyond belief, task you need to do ?
The natural tendency of your brain wants to switch off and/or go on a wild wonderful little adventure, but if you tune out……….. OUCH. Complete autopilot mode creates disasters. You need to be with it – a little.
This week's Neurotechnology Tip will help you stay focused a little longer, even when the task is BORING.
The secret…………… chew on it.
Counting sheep
Researchers from Cardiff University persuaded 38 people to sit through a 30 minute audio in which a list of numbers from 1-9, was read out in a random manner.
1-2-3……….7-2-1 – not exactly riveting stuff.
The kind of task which might bring on a snooze attack. BUT snoozing was out of the question…..
Participants needed to keep their ear tuned in and report when they heard a sequence of numbers which included an odd-even-then odd number e.g. 5-4-3.
The participants scored "brownie" points based on accuracy and speed. In addition to their performance on the task at hand, the researchers also sort feedback on how they felt, before and after the count-a-thon.
Chewing the cud
Half the participants were offered a piece of gum at the start of the study – so they had something to chew on, whilst they kept count of the numbers.
The other half, just chewed on the numbers.
Jaw jiggling stops the zone out
The participants just chewing on the numbers started out strong, out performing the folks who were chewing the cud.
But when the "boredom" set in – their brains were gone.
The participants whose jaw had something to do, seemed better able to hold on till the end. So in the end, they outperformed their non-chewing counterparts.
Bored beyond belief
Boring tasks are everywhere….
Data capturing in the office
Writing out your study notes
It's busy stuff, not thinking stuff.
If you find your brain struggles to stay on task – a stick of chewing gum is a cheap and easy way to up your concentration.
And as an added bonus – those jaw exercises can burn off a few calories too, making you not only smarter but skinnier too.
To wire up your brain a little each week ………………..
Subscribe to Neurotechnology Tips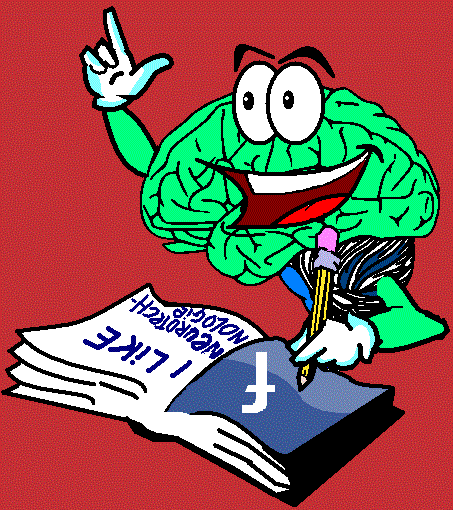 Give us a like on facebook
Know someone who will find this post useful ? Share it on facebook, linkedin, twitter
Further reading
Did you learn something new or do you have a different perspective ? I'd love to hear from you so post me a comment below