Want to think better ? Book smarts can come by hitting the books, but getting hit in the head by a fish, at least once a week, also works.
This week's Neurotechnology Tip encourages you to eat yourself smarter. Fish is brain food for teenagers.
The fishy tail of some army recruits
The tail begins, with researchers assessing the fish eating habits of 3 972 Swedish teenagers, all males, between the ages of 15 and 18 years. Each individual was classified according to how often he ate fish, so there were big fish eaters and low to no, fish eaters.
Swedes on the whole, are fish eaters – pickled herring is a cultural favourite. So most teens fell into the BIG FISH EATER category. 58 % of the BIG FISH EATERS ate fish at least once a week, 20 % ate it even more often. 22 % of the teens avoided fish as far as they could i.e. they were LOW to NO FISH EATERS.
Three years later, the same group of guys enlisted in the Swedish Army. The new recruits were subject to a battery of tests to assess their overall competencies.
Fish is brain food
The BIG FISH EATERs were significantly smarter than the LOW to NO FISH EATERS.
In fact, the more often fish was eaten, the smarter the recruit. Those guys eating fish more than once a week scored on average 12 % higher on overall intelligence than those eating fish once a week. The once a week guys scored 7 % higher on overall intelligence than the no to low fish eaters.
The idea that fish is brain food is not new, but most studies have looked at the benefits in babies and geriatrics.
This study suggests that brains that are fully developed and in tip top shape, can also benefit from a regular supply of the omega-3 fatty acids – docosahexaenoic acid (DHA) and eicosapentaernoic acid (EPA).
PS. To ensure the difference was really about fish and not due to something else, the research team worked the numbers to account for other things, such as weight, fitness, geography etc. which could influence brain power.
Fish for dinner
There are lots of ways to enjoy fish for dinner, probably opting for fish fingers is not quite as beneficial as eating a tin of pilchards. But the point is, eating fish seems to make you a little bit smarter.
Getting you to think fractionally better is the mission of Neurotechnology Tips.
So when your're slapping together your next sandwich, slap yourself on the side of your head with a fish and wake up your thinking.
PS. If fish is really not your thing, you can get the omega-3 benefits through a supplement. Just make sure you're taking a supplement which contains omega-3 only, if your supplement includes omega-6, you're wasting your money.
Fish intake of Swedish male adolescents is a predictor of cognitive performance
. Acta Paediatrica (2009) 98 (3): 555 M AI Aber, N Aberg, J Brisman, R Sundberg, A Winkvist, K Toren.   
To wire up your brain a little each week ………………..
Subscribe to Neurotechnology Tips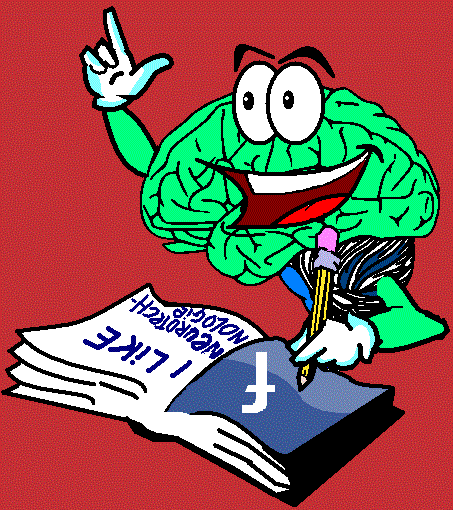 Give us a like on facebook
Further reading
The 7 Big Spoons™…. are master switches that turn health on.
Hire Dr Sandy from a Spoonful of Science to be the keynote speaker at your next event.
Did you learn something new or do you have a different perspective ? I'd love to hear from you so post me a comment below