Test taking is a necessary evil. You have to do it – but doing it is seldom pleasant and typically, hard work.
The hard work involves hours and hours of SWOTTING. Pouring over the books………. hopefully, when push comes to shove, you will remember the pertinent fact.   Answer correctly and ace the test.
Hopefully….
There are no guarantees, but you can improve the odds. In this Neurotechnology Tip, we reveal a secret to recalling the things you learn.
The "secret" was discovered by a group of researchers from Washington University in St Louis (WUSTL), when they instructed a group of students to PREPARE…..
Prepare to….
Students were either told to PREPARE for
The researchers then TESTED everyone.  Unfair ? Maybe, but those who prepared to teach, tested a whole lot better, than those who prepared to be tested.
So, if you want to…
GET IT become "the teacher"
Not literally……..
You don't actually have to stand up in front of a room full of peeps and actually teach. But, when you hit the books, your objective should be, to teach the material to someone esle.
Your baby brother, your dog, your friend – whoever.
As you go through the material, the realization that you will have to TEACH IT, changes how you approach it.
The teach it approach
First off, you actually have to understand the material, because, explaining something that you're not clear on yourself, is pretty close to IMPOSSIBLE.
Plus, to teach something………………. you need to organize the material.
As you figure out where to start and end, you identify the key points and put the material into a coherent structure. These strategies make it easier TO TEACH and……………….
Easier to remember.
Mastering the material
You end up mastering the material. And……………………mastering the dreaded TEST.
So, change your mindset when learning. Stop expecting the teacher to teach you, BECOME a teacher.
Further reading
To wire up your brain a little each week ………………..
Subscribe to Neurotechnology Tips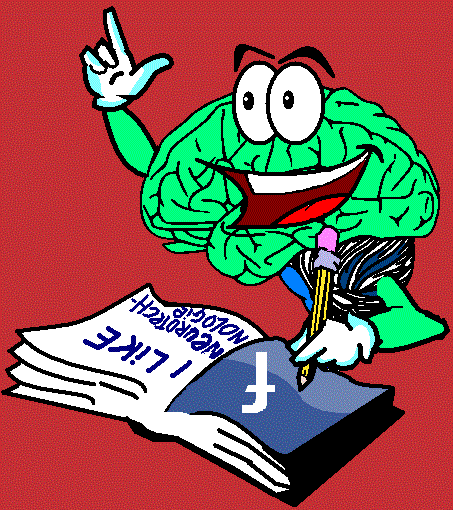 Give us a like on facebook